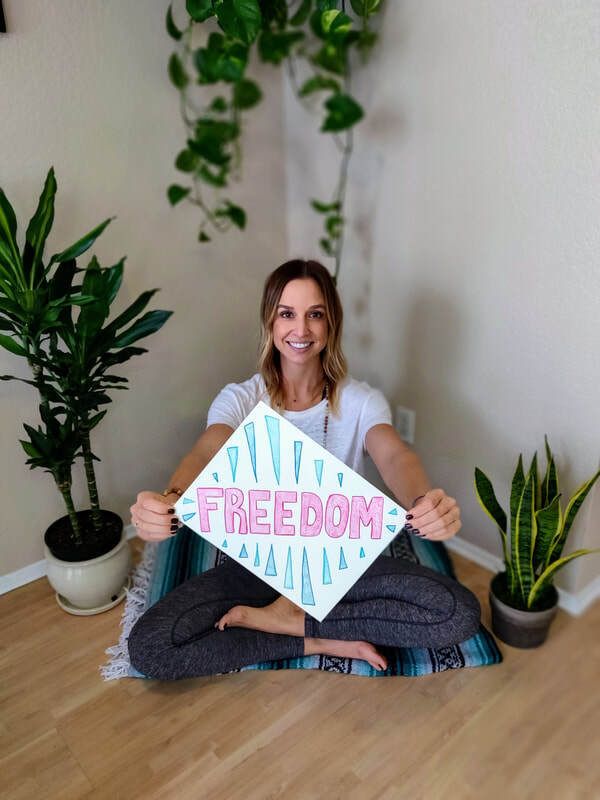 Intuitive Movement
Body Positive Yoga Series



August 2021

This four part virtual intuitive movement class series begins with a 45 minute educational class exploring the topic of intuitive & mindful movement.  In this class we will explore motivation to move, unbalanced vs. balanced movement, the importance of nourishment when moving, and self-talk during movement.

The following three 45 minutes classes include a gentle yoga class, slow flow vinyasa yoga class, and yin yoga class. Each yoga class will begin with 5 minutes of breath work and intention setting, followed by 30 minutes of mindful movement, and end with a 10 minute guided gratitude meditation.

All levels and all bodies are welcome!*  Fee free to sign up for all four classes (15% discount) or drop in for a yoga class.
*Please be sure you are medically cleared for up to 30 minutes of yoga

Schedule
Exploring Mindful Movement - Wednesday 8/4 @ 7 pm PST
Gentle Yoga - Sunday 8/8 @ 9:30 am PST
Slow Flow Vinyasa Yoga - Sunday 8/15 @ 9:30 am PST
Yin Yoga - Wednesday 8/25 @ 7pm PST
​
Cost
Payments can be made via venmo or paypal
$68 for the 4 class package (15% discount)
$20 drop in per class

I believe no body has to "exercise" but all bodies are capable of enjoying movement when fully nourished and given the freedom to do what truly feels good.

I have found yoga to be a wonderful tool for improving body image, self-care practices, self-talk, and relationship with movement.  Join me for this special offering if you are physically cleared for up to 30 minutes of yoga and ready to explore and build a healthy relationship with moving your body.

Contact Jen to sign up or inquire about this class series.
​
Namaste.